Welcome to
S S Baldawa Neurosciences & Women's Care Hospital
Our hospital is a little more than a large a house on a hill. We have gone beyond our own borders to make this place patient- friendly & trained our staff to work with passion for the speedy recovery of the patients.
We provide many medical services below are some of them.
Why Choose Our Medical Services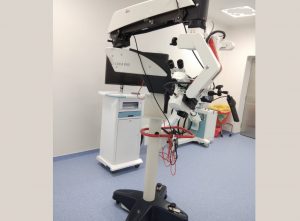 Advanced surgical microscope for critical brain operations.
Our Specialized Doctor's Team
We believe in delivering treatments at its best.
Solapur's seniormost & leading Obstetrician & Gynecologist is the pioneer of this hospital. 
MS, M.Ch Neurosurgery (Kerala)
Well known doctor for Neurosurgery across the Solapur district.  
A unique combination of talent and elite  presentation of  her knowledge and skills.
Associated Insurance Partners